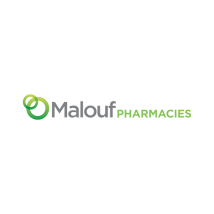 Malouf Pharmacies
Malouf Pharmacies is a down to earth, family oriented business. We provide exceptional service and professional advice by genuinely connecting with our customers so that they feel valued and confident with their decisions.

We stock only genuine, trusted brands, from baby care to fragrance, holistic to scientifically proven. Our wide range adds value in many ways to our customers. We stand behind each and every item we sell.

We deliver specialist services to provide vital, relevant information, services and products to our customers. We use our shared knowledge to underpin these services, to make sure we add value to our customers' and their families lives.